FBI Recovers Stolen 'Wizard of Oz' Ruby Slippers
by EG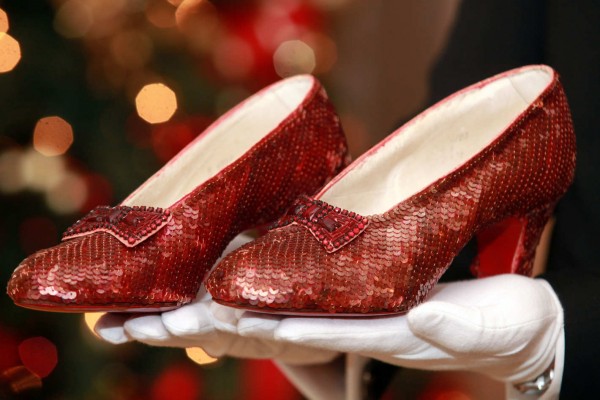 There's no place like home, and Dorothy's ruby slippers are finally back home where they belong. After searching for more than a decade, the FBI has finally recovered the slippers, which were stolen from a museum in 2005.
---
Via Page Six.
There's no place like home for Judy Garland's iconic ruby red slippers – which have been found after being swiped from a Minnesota museum 13 years ago.
The FBI is set to announce Tuesday details behind its recovery of the sequined kicks, which were worn by Garland in "The Wizard of Oz."
The slippers were stolen from the Judy Garland Museum in 2005 when someone went through a window and smashed into the small display case.
The custom-made shoes, made of materials including wood pulp, silk thread, gelatin, plastic and glass beads, were insured for $1 million and may be worth even more now.
They are among four pairs of ruby slippers worn by Garland in the 1939 classic that are known to exist.
In 2015, an anonymous donor offered a $1 million reward for information leading to the recovery of the shoes. But that offer was only on the table for a few weeks and expired on the 10th anniversary of the shoes' disappearance.
At least two of the existing pairs are owned by private collectors, according to ABC News.
Get the rest of the story at Page Six.
---
Do you love The Wizard of Oz? Tell us why or why not in the comments below.