New 'Fifty Shades Darker' Trailer Turns Up the Heat
by EG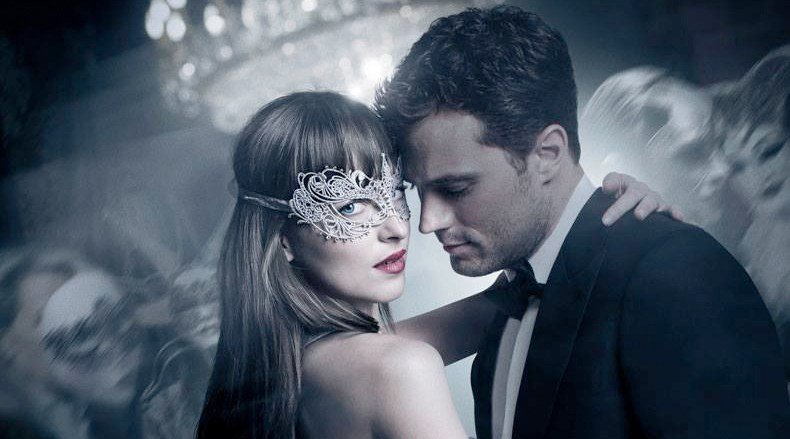 When the Fifty Shades of Grey book series hit the best-seller lists, its hook was its kinky take on power-exchange relationships. A new trailer for Fifty Shades Darker, however, suggests that the first sequel in the film franchise is ditching that dynamic entirely in favor of a conventional erotic thriller plot line.
In Darker, it looks as if Anastasia Steele holds all the relationship cards, declaring that this time, there are "no rules, no punishments." In fact, Anastasia seems to be in control of a subdued Christian Grey, even going so far as to snatch the check away from him at a restaurant. There's no hint of bondage or any other kinkiness in the trailer, unless you consider wearing masks to masquerade balls or getting sexy in an elevator kinky.
The edgy side of Fifty Shades seems to have been replaced by thriller trappings. A creepy girl from Christian's past is stalking him, it seems, standing on street corners and staring at him menacingly and vandalizing his fancy car. It looks like Christian is in danger, and it may be up to Anastasia to save him.
Fifty Shades darker debuts in theaters on February 10. Its predecessor was the 17th-highest-grossing film of 2015, coming in just behind Hotel Transylvania 2 and just ahead of The SpongeBob Movie: Sponge Out of Water.